We understand that a hospital stay can sometimes be difficult and overwhelming. Penn State Health Children's Hospital's offers a variety of amenities aimed at families to make your stay more convenient and comfortable.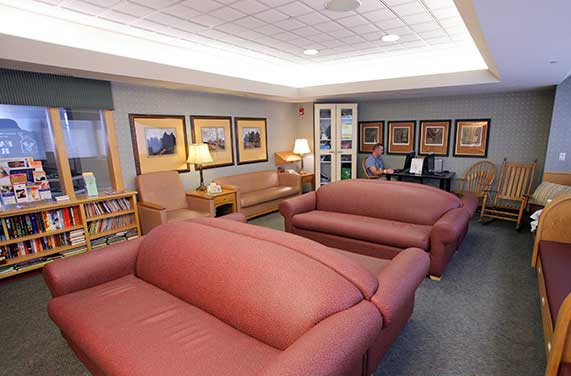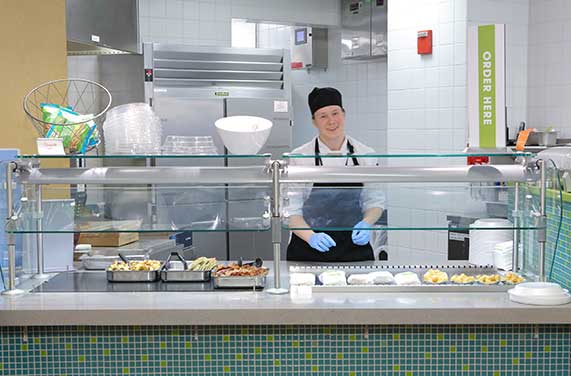 Ronald McDonald Family Room
Sponsored by the Ronald McDonald House Charities of central PA, this room offers:
Kitchen with a refrigerator and microwave
Free snacks and coffee
Private rooms for consultations and parent education
Washer and dryer (detergent available)
Self-care and shower items
TV for family use
Movies, video games, and music
At night, this room provides sleeping accommodations for a limited number of guests. Learn how you can sleep in the Ronald McDonald Room or find other family accommodations in the hospital.
Location: Seventh floor of the main hospital, across the hall from the south elevators
Family lounges
Our family lounges give you a place to relax, take a break, and get a snack. Our lounges provide:
A kitchen with a sink, microwave, and refrigerator
Free coffee and snacks
Board games and crafts
Books and other reading materials
A washer and dryer with free detergent is located down the hall.
Location: Third and fourth floors of the Children's Hospital, in between the patient units
Tree House Café
Smaller than the Rotunda Café, the Tree House Café offers food including brick-oven pizza and made-to-order deli sandwiches.
Location: First floor of the Children's Hospital
Hours:
Monday through Friday, 7:00 a.m. - 3:00 p.m.
Saturday and Sunday, 10:00 a.m. - 2:00 p.m.
Fitness Center
Families of patients at the Children's Hospital can enjoy free access to the state-of-the-art University Fitness Center. The gym offers:
Walk-in classes, including yoga, cycling, and Zumba
Racquetball and squash courts
Personal training (fee-based)
Location:
600 University Dr.
Hershey, PA 17033
Fitness Center services may vary due to COVID-19. See the University Fitness Center website for details.
Family services
We offer a number of services to help make your time at the Children's Hospital more pleasant. These include:
Free parking: Parking is free and available to patients and visitors at the Medical Center's main entrance. Download a campus map (PDF).
Free meal tray: Parents get one free meal tray per hospital stay from the cafeteria. Learn about other in-house dining options.
Splash Paks: Every patient room is stocked with free shampoo, soap, razors, deodorant, toothbrushes, and toothpaste, courtesy of the Ronald McDonald House Charities of Central PA.
Laundry: Washers and dryers with free detergent and dryer sheets are located on the third and fourth floors of the Children's Hospital.