We are partners in providing excellent care and services. Learn how we empower patients and families to participate in care at Penn State Health Children's Hospital.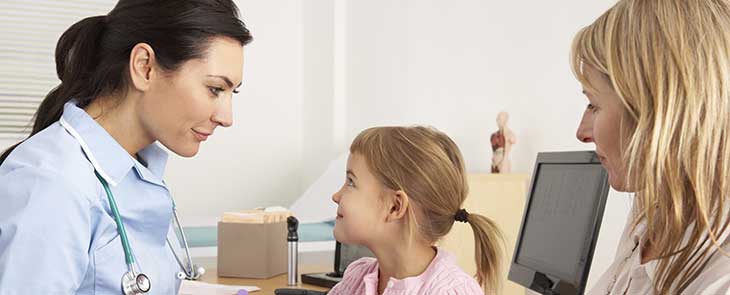 Get involved
Family Advisory Council - comprising former patients, patients' family members and hospital staff, the council focuses on creating an extraordinary patient and family experience.
Advisory Council of Teens - ACT is made up of teen-aged patients and former patients who work together to create an extraordinary team experience at the Children's Hospital.
Advocating for Your Loved One
Whether your child's stay is short or extended, Penn State Health Children's Hospital is committed to the genuine caring and compassion that is critical for the healing of sick and injured children. If you have any questions before, during, or after your child's stay, please ask.
Talk with your care team
Advocating for your child begins with your child's care team - the group of doctors, nurses, social workers, Child Life specialists and other professionals who care for your child.
Effective communication between you and the care team will help ensure that your and your child's needs are being met. This includes:
Understand the roles of the care team members - and that you have a right to ask why someone is in your child's room. 
Ask questions until you fully understand the plan of care.
Attend rounds, during which the attending doctor, residents, medical students and nurses meet to discuss your child's condition and give you an update. Rounds usually occur between 8 a.m. and noon.
A key responsibility of your direct care nurse, care coordinator and social worker is advocating for your child - looking out for his or her best interests, connecting you with relevant resources and supporting you through the process.
Educators are also on staff to communicating with the school district about your child's condition and, if necessary, facilitate an Individualized Education Program (IEP) or a 504 Service Agreement to make sure your child's needs are accommodated.
Know where to get help
If you have questions or concerns about your child's care that aren't being addressed, please talk to your care coordinator or social worker. If you don't know who they are, your direct care nurse can direct you to them.
Our Patient Experience liaison can also act as a go-between for you and the doctors. Contact them at 717-531-0003, extension 283499.
We're committed to being a collaborative, effective partner in your child's care. If you have a concern or complaint that is not resolved to your satisfaction, you have several options for recourse. Learn more about resolving patient complaints.
Join a support group
Support groups are a way to connect with other parents and caregivers who are experiencing similar struggles. In addition to providing emotional support, they offer a way to share resources and information. A support group can help you learn how to get the very best care for your child—in the hospital and beyond. Find a local support group.
Connect with the Family Advisory Council
Our Family Advisory Council identifies opportunities for the hospital to improve the patient and family experience. The council, which consists of former patients, patients' family members and hospital staff, meets monthly to consider feedback from patients and their families. Learn how to apply to be a member of the Family Advisory Council.