Give today
Your gift will have a lasting impact on the lives of the children and families we serve.
Make an impact
Give by check, credit card, payroll deduction, securities or another way - whatever is most convenient for you. Visit engage.pennstatehealth.org to see all ways to give and learn more about the impact of philanthropy.
Penn State Health Children's Hospital Enrichment Fund
Gifts to the Enrichment Fund support the areas of greatest need at the Children's Hospital and make it possible for our teams to provide the highest quality care for kids like Miles
Read full story
Research and Education
Basic science research is the foundation for all new discoveries, while clinical research (more than 40 active trials) directly involves patients. Gifts from individuals and organizations to a special endowment called the Pediatric Research Discovery and Education Fund are allocated on an annual basis to support research and education and improve the quality of care we provide for our pediatric patients.
Research at the Children's Hospital is also actively supported by numerous scientific funding agencies and philanthropies, including Children's Miracle Network and Four Diamonds.
Specific Care and Outreach Funds
Through Our Children's Charities
Children's Miracle Network (CMN)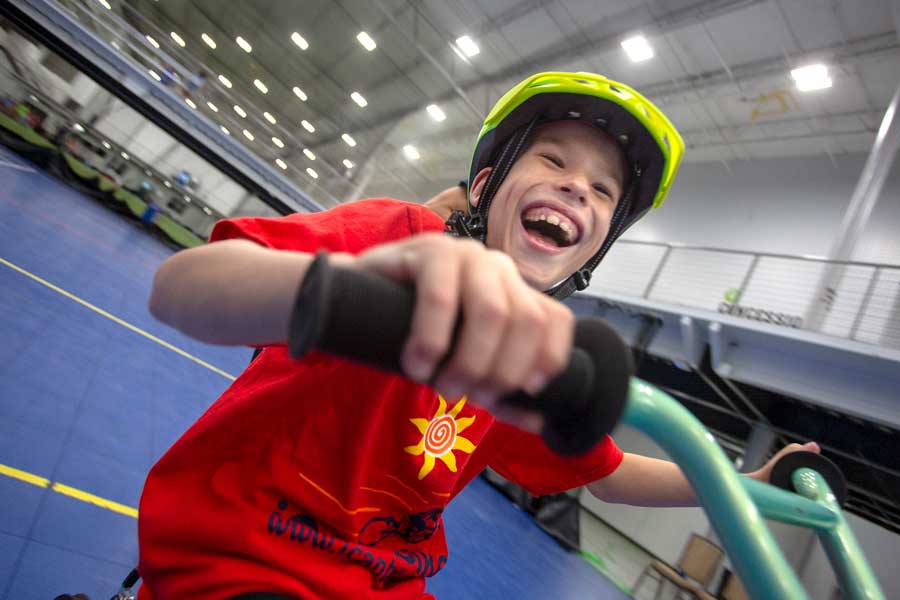 Children's Miracle Network (CMN) Hospitals® is an international non-profit organization that raises awareness and funds for more than 170 children's hospitals to help kids get the care they need. Since it began locally in 1984, our generous CMN partners in the Harrisburg, Lancaster, Lebanon and York regions have given more than $78 million to fund new ambulances, infant isolettes, Child Life services, the Hummingbird Program, medical camps for kids, 3D heart model printing, innovative research and so much more.
Four Diamonds
Four Diamonds is a one-of-a-kind organization at Penn State Health Children's Hospital that covers all of the costs of cancer care not paid for by insurance for every Four Diamonds child. It also supports more than 90 research professionals in the Four Diamonds Pediatric Cancer Research Center working to find safer treatments and cures for childhood cancer. Since its founding in 1972, Four Diamonds has raised over $200 million through THON™, Mini-THON®, Team FTK®, and countless other donors.
Partners for a Healthier Future
A new donor wall was installed in October, 2020 to recognize the individuals, corporations, foundations and community and student philanthropy groups that give annually at a leadership level and honor the founding donors of the endowed Pediatric Research Discovery and Education Fund.
Watch the virtual donor wall unveiling