We have eight full-time audiologists at Penn State Health. These doctors of audiology are experts in traditional and advanced care for both children and adults.
Audiology at Penn State Health Milton S. Hershey Medical Center has eight audiologists with a wide range of audiology specialties. In addition, we have a cochlear implant speech pathologist and a Pennsylvania licensed hearing aid dispenser.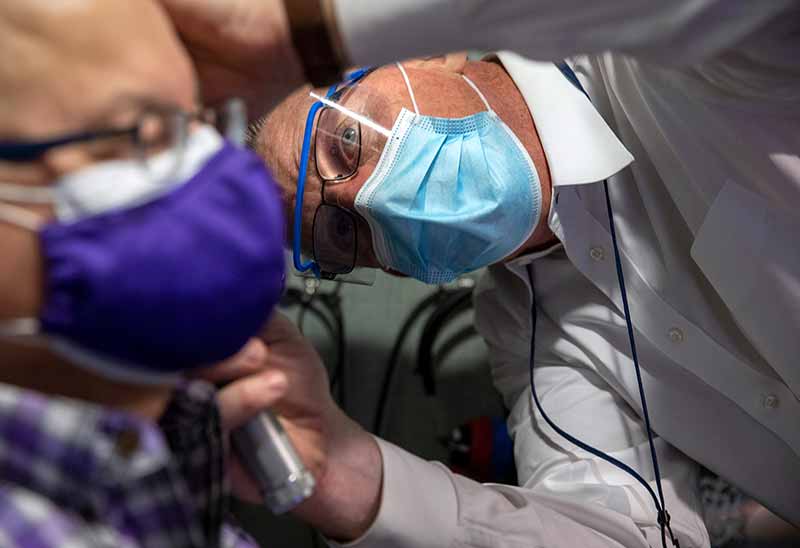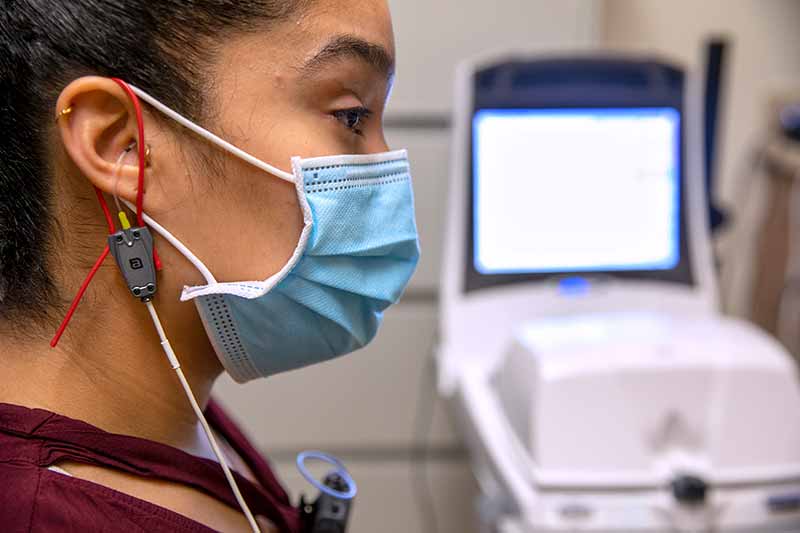 Audiology clinic facts
Hershey Medical Center is the only area hospital that offers sedated auditory brainstem response testing for identification of hearing loss in infants. With pediatric patients, the goal is to identify hearing loss by three months of age and intervention/amplification by six months. This is a nationwide standard for all infants, as appropriate intervention provides access to audition, acquisition of speech/language and development of social behaviors.
Hearing aid services are offered for all ages, including real-ear measurements, behavioral testing and subjective assessments for verification of fittings. Bone anchored auditory implant (BAHA) devices for both surgical and soft band options are evaluated, programmed and managed.
Pediatric and adult cochlear implant activation and programming for all three cochlear implant manufacturers is offered. The Cochlear Implant Team consists of physicians, speech/language pathologists and other staff professionals for complete patient and family support. Adult and pediatric cochlear implant support group meetings are available throughout the year.
Available diagnostic evaluations
Acoustic Emittance, Tympanometry and Acoustic Reflex Studies – Provides audiologists with information regarding the mechanical integrity of the ear. A small probe is placed in the patients ear to allow for the evaluation.
Auditory Brainstem Response Testing (ABR) – ABR testing evaluates the integrity of the nerve that runs from the inner ear to the brain. Electrodes are placed on the scalp while the patient listens to clicking sounds.
Otoacoustic Emissions (OAEs) - (screening or comprehensive) – These are used for both screening and comprehensive evaluations. The tests of the outer hair cells that help with hearing.
Pure Tone and Speech Audiometry – diagnostic comprehensive audiologic evaluation – The Pure Tone and Speech Audiometry assessment measures auditory acuity at varying pitches and the patient's ability to hear and discriminate speech.
Middle ear assessment using multi-frequency tympanometry and acoustic reflex measures
Sleep deprived and sedated auditory brainstem response testing
Sedated Auditory Steady State Response measures
Available vestibular and electrophysiologic tests:
Videonystagmography
Vestibular evoked myogenic potential 
Electrocochleography
Electroneuronography
Vestibular evoked myogenic potentials (VEMPS) in individuals with cochlear implants
Meet our Experts in Audiology Care
These providers are experts in traditional and advanced care for both children and adults.
Support Groups
Support groups provide an opportunity to share your feelings and connect with other patients and caregivers who are experiencing similar struggles.
Convenient Locations
Find the care your family needs, close to home, at one of our many locations throughout central Pennsylvania.
Find a location near you