Why Enroll?
My Penn State Health lets you:
Use secure messaging with your care team
Manage your appointments
View test results
Review medical history
Manage family member accounts (with proper consent)
Our convenient and secure website to help manage your health is now just a few clicks away. The instructions below provide step-by-step details, with images, to assist with the sign-up process. You can click here to start the self-enrollment process in a new window so you can see the steps and the actual enrollment form for reference if you need it.
Instructions
1. Getting Started
On this screen:
Enter your legal First Name and Last Name.
Enter your Date of Birth (must be 14 or older).

Self-enrollment is only available for patients 14 years or older.
Parents and caregivers of younger patients should contact their care provider office to sign up for portal access.

Enter your Medical Record Number (MRN) (see where to find this).
Enter the last four digits of your Social Security Number.
Check the box I'm not a robot. You may also be asked to verify you are not a robot by selecting pictures.
Click Next.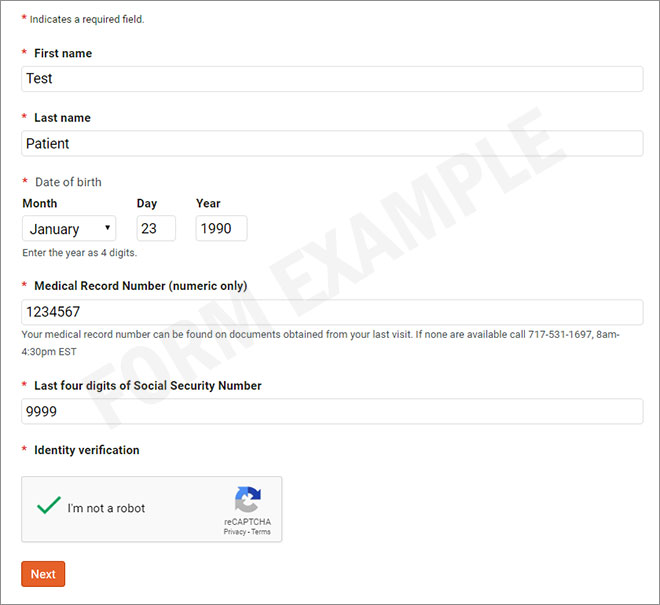 2. Validate Your Identity
If any information entered above does not match what we have in our system, you will receive the message below. If this happens, please contact our Health Information Services office at 717-531-1697 for assistance or ask to join My Penn State Health at your next visit.

If a match is found in our system, you will be brought to the screen below: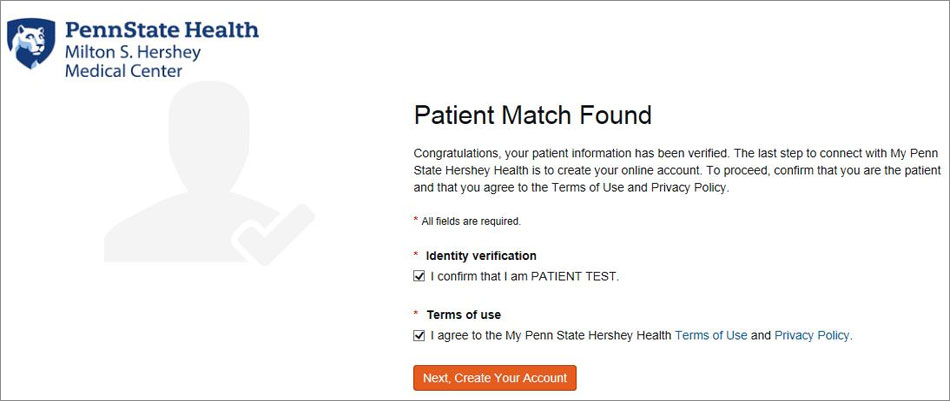 Check Identity verification and confirm that YOU are the patient.
Check Terms of Use and read both the Terms of Use and Privacy Policy.
Click Next, Create Your Account.
3. Enter Account Information
On the screen shown below:
Complete all required fields (marked with a red asterisk).
Check box to agree to the Terms of Use and Privacy Policy.
Click Create Account.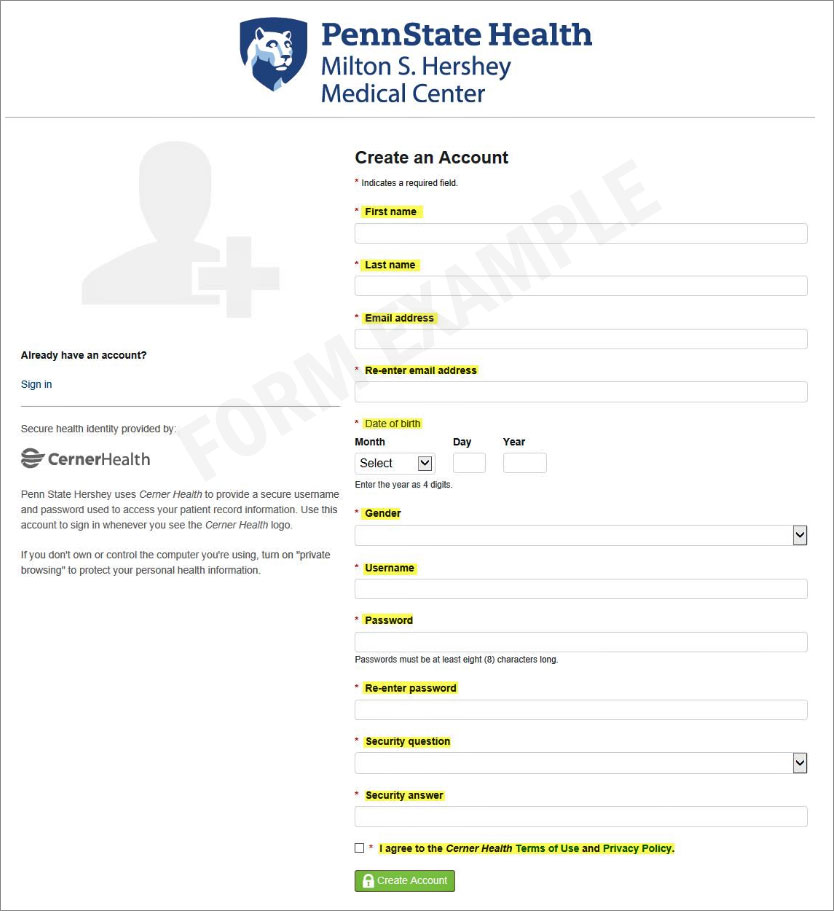 Begin the self-enrollment process
Medical Emergencies and Urgent Health Matters
My Penn State Health is meant for routine health management. You should not use My Penn State Health to send any messages requiring urgent attention. For medical emergencies, please call 911 or your physician's office immediately.