From pre-surgery prayer to pastoral counsel and worship services, our professional, caring ministers are always available to offer spiritual and emotional support to patients and families of all faiths.
Chaplaincy services
Services
Our chaplains are available 24 hours a day, seven days a week to support patients and their families. We provide:
Spiritual, emotional, and sacramental support
Pastoral care and counseling
Empathic listening
Consultations on difficult decisions
The Pastoral Services department ensures that patients of all faiths have their spiritual needs met in accordance with their faith tradition.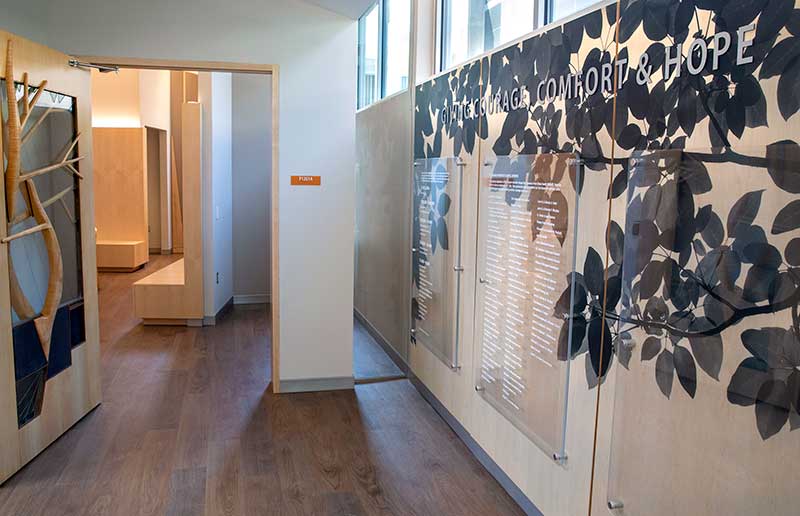 The Di and Dallas Krapf Interfaith Chapel is open at any time for prayer or meditation. It is located in the James M. and Margaret V. Stine Foundation Courtyard behind the main entrance of Hershey Medical Center. The Cancer Assistance and Resource Education (CARE) Center on the second floor of the Cancer Institute overlooks the courtyard and interfaith chapel." The Children's Hospital chapel is located near the main entrance of Penn State Health Milton S. Hershey Medical Center. See the campus map (PDF). We offer two regular services in the Interfaith Chapel:
Catholic mass: Tuesday at noon
Jumu'ah prayer service: Friday at 1:30 p.m
Meet our chaplains
Our ministerial staff offers attentive care and counseling to patients and their families.