Comprehensive care for IBD in Pennsylvania
If you suffer from severe symptoms, such as cramping, bloating, and frequent diarrhea, you may have inflammatory bowel disease. It is important to see a doctor who can provide a quick and accurate diagnosis and treatment plan. 
Conditions we treat
Our team will help you manage your condition and get back to your normal routine - without pain, worry, or the embarrassment of frequent bathroom trips.  With all the specialists you need located in one place, you'll save time otherwise spent traveling between different offices and doctors.
Learn more about the conditions we treat.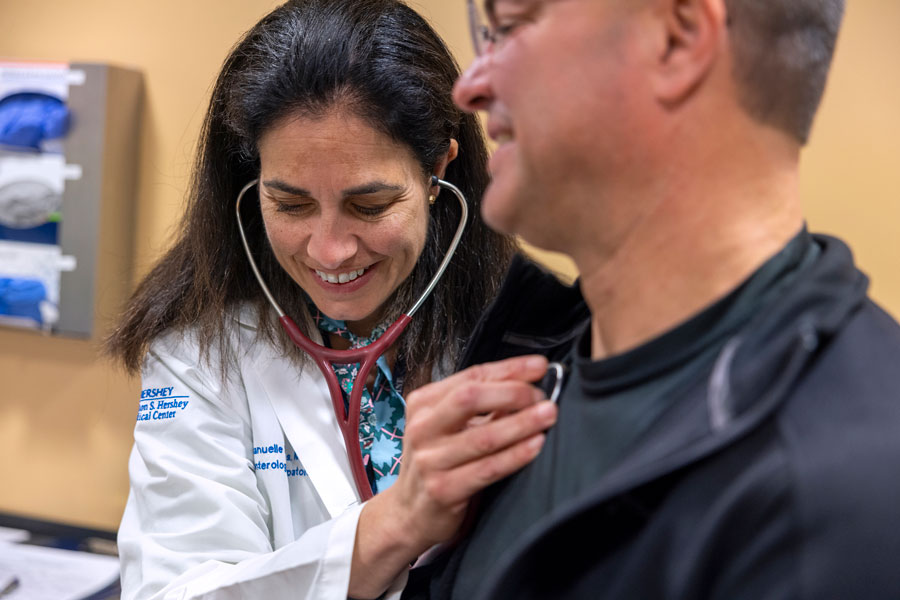 IBD diagnosis
We offer diagnostic tests that require specialized training, practice, and technology, such as deep enteroscopy (single and double balloon enteroscopy), video capsule endoscopy ("pill camera"), and computed tomography (CT) and magnetic resonance (MR) enterography - all advanced, minimally invasive techniques that are not widely available.
Making a diagnosis of IBD can sometimes be difficult, as there is not always one single test to determine if you have one of these conditions. During your first call to our dedicated IBD nurse navigator, we will take your history, obtain referral information, and make sure you meet with the right IBD specialist. We provide timely and accurate IBD diagnosis using one or more of the following procedures, performed by our team of experts:
Small bowel endoscopy (single and double balloon enteroscopy)
Video endoscopy ("pill camera")
Pouchoscopy
Learn more about IBD Diagnosis.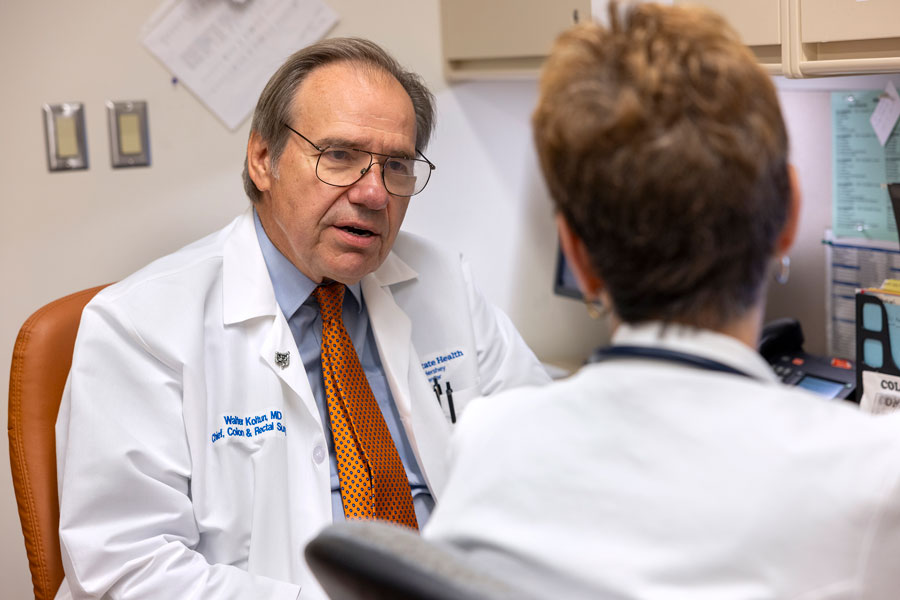 IBD treatment
We offer advanced treatment options that require specialized training, practice, and technology, such as, endoscopic mucosal resection (EMR), endoscopic submucosal dissection (ESD), laparoscopy, and ileal pouch procedures - advanced treatment techniques that not many care centers can provide.
Our team of surgeons, gastroenterologists, radiologists, nutritionists, and other specialists work together to provide a personalized treatment plan for your unique situation. Communicating with you and your other providers is a priority to us. This means that in one visit to Penn State Hershey's IBD Center, you will:
Meet with a doctor who will thoroughly review your records and may, if necessary, order additional evaluations.
Meet with other specialists, based on your individual IBD-related issues.
Discuss advanced treatments with a surgeon, if necessary.
Receive health maintenance advice to avoid future complications.
Additionally, you may:
Be scheduled for other studies that could help diagnose your condition and potentially pinpoint the location of your inflammation.
Have an opportunity to participate in clinical studies or research programs.
Our experts will then develop a personalized IBD treatment plan to treat your condition using one or more of the following techniques:
Treatment plans may also include one or more of the following surgical treatments:
Colectomy or small bowel resection (with or without colostomy or ileostomy)
Therapeutic endoscopy (including endoscopic mucosal resection, endoscopic submucosal dissection, and endoscopic dilation)
Endoscopic dilation
Strictureplasty
Learn more about our IBD Treatments.