Penn State Health Children's specialties ranked among the best by U.S. News and World Report
We are proud to be recognized once again as one of the nation's best children's hospitals caring for patients with life-threatening and rare illnesses.
Penn State Health Children's specialties have been ranked by U.S. News and World Report every year for the last 12 years. This year, we are pleased to announce that pediatric cardiology, pediatric diabetes and endocrinology, and pediatric pulmonology and lung surgery made the list of top specialties. These rankings are based on clinical data, including patient safety, infection prevention and nurse staffing, as well as responses from more than 15,000 pediatric specialists about where they would send the sickest children in their specialty.
We're honored to receive this recognition, but we are even more proud to support the health of children in our community every day. And, we're pleased to be able to provide this specialty care for patients right here in center Pennsylvania, close to home.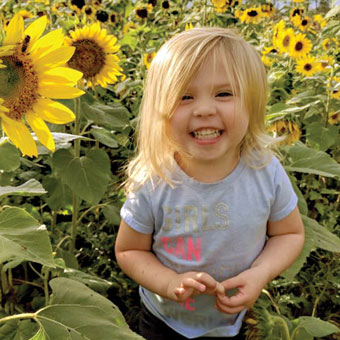 The ability to receive the full spectrum of high-quality care close to home makes the difference for families with seriously ill children. It was especially critical for 14-month-old Bristol, who experienced a cardiac arrest at her babysitter's home and was flown by Life Lion to the Children's Hospital. With the help of a pediatric heart team whose surgical outcomes are among the best in the country, she underwent lifesaving surgery right here in central Pennsylvania and spent five weeks in the Pediatric Intensive Care Unit, followed by one week in an inpatient pediatric rehabilitation program. Today, her heart functions normally, and she is a happy, healthy five-year-old.
About the rankings
U.S. News reviews pediatric hospitals and clinical specialties to help parents find the best specialty care for their children. In order to build the rankings, U.S. News evaluated nearly 200 medical centers and surveyed more than 15,000 pediatric specialists. This year, only 89 children's hospitals were ranked in any specialty.
We're here to help ease your child's transition into diabetes management and provide the education and support they need.
Families from across the region come to us to get unmatched cardiovascular care and services for their child.
Our experts provide personalized treatment plans and programs that help improve your child's breathing and quality of life.