Payment methods accepted
We accept VISA, Mastercard and Discover for payment.
E-checks are also accepted.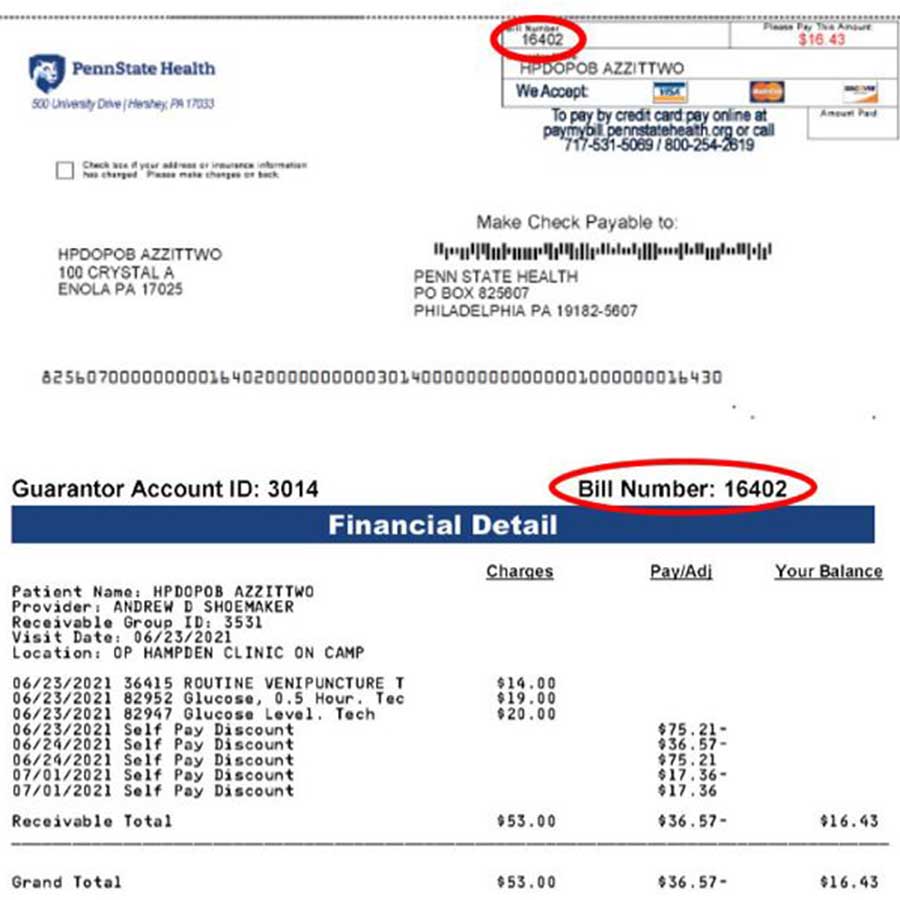 Patient billing statement with bill number
Patient's name, date of birth and bill number are required to login and process payments.
Understand your insurance coverage
Before your visit, it is best to call your insurance company to ensure you understand your coverage benefits.
Apply for financial assistance
We provide financial assistance for medically necessary services based on income, family size, and assets.