Addressing the unique needs of diverse patient populations
Penn State Health is advancing unique programs to support diverse patient populations.
Penn State Health Inclusion Academy – Dimensions of Diversity
The Penn State Health Inclusion Academy provides employees with educational opportunities that help them understand different aspects of diversity. These can include race, culture, ethnicity, background, experiences, religion, intergeneration, sexual orientation, gender identity and disability. 
Each Inclusion Academy series offers lectures and workshops led by subject matter experts. 
Dimensions of Diversity
Focuses on health inequalities based on characteristics of diversity and discusses the best ways to improve health equity. 
Provides an opportunity to learn, discuss and share knowledge and experiences to better understand our differences and create a culture of inclusion. 
Based on the topic and speaker, these sessions may offer CME and PSNA credits.
Skin care clinics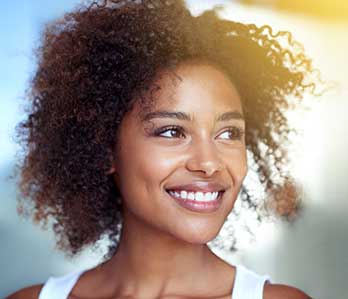 The Department of Dermatology has established a skin care clinic for patients of color. Dr. Claire Hollins focuses on hair and scalp disorders, best hair care practices and hyperpigmentation after inflammation. She is seeing patients by appointment only at Penn State Health Medical Group ─ Camp Hill Specialties (717-761-8900) and Penn State Health Medical Group ─ Nyes Road Specialties (717-657-4045). 
The Dermatology Department is also creating a skin care program for the transgender community.
Language Interpreter Services 
Penn State Health is committed to addressing the needs of our patients who speak different languages, including sign language, and is working to develop a strong systemwide program. Patients who need a language interpreter can contact Patient Relations:
Overcoming health disparities improves health opportunities for all
Penn State Health recognizes implementing research-based programs that provide fair access to health care for all populations ensures everyone has the opportunity to enjoy a long and healthy life. Our goal is to eliminate health disparities – differences in health outcomes and their causes – among various groups of people. This includes seeking diversity in clinical trials and research. See more about Public Health Sciences at Penn State College of Medicine and Penn State Cancer Institute.