Our Commitment to Diversity and Inclusion Inspires Best Practices for Respect and Inclusion
At Penn State Health, inclusion equals excellence. Therefore, our commitment to excellence is driven by advancing a respectful work and patient care environment. This commitment has led to national recognitions, including Forbes "2020 America's Best Employers for Diversity," Military Times "Best for Vets Employers 2019," the Human Rights Campaign Foundation's "LGBTQ+ Healthcare Equality Leader" in its 2022 Healthcare Equality Index and the Insight into Diversity Higher Education Excellence Award 2020. 
Our goal is to weave inclusion principles into our daily operations ― advancing an expectation of mutual respect and understanding.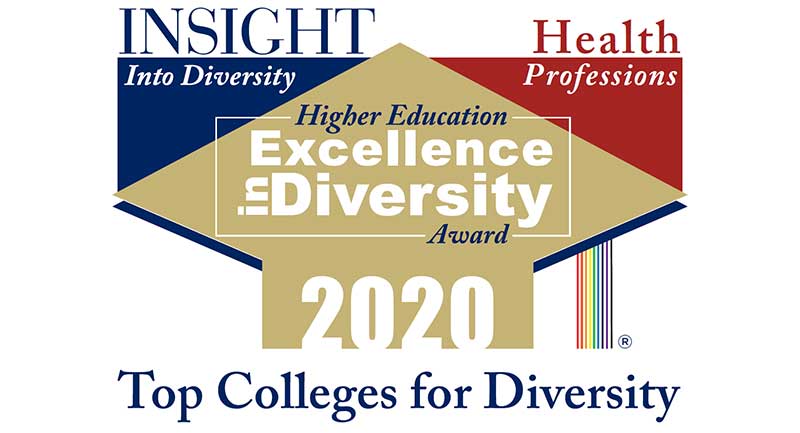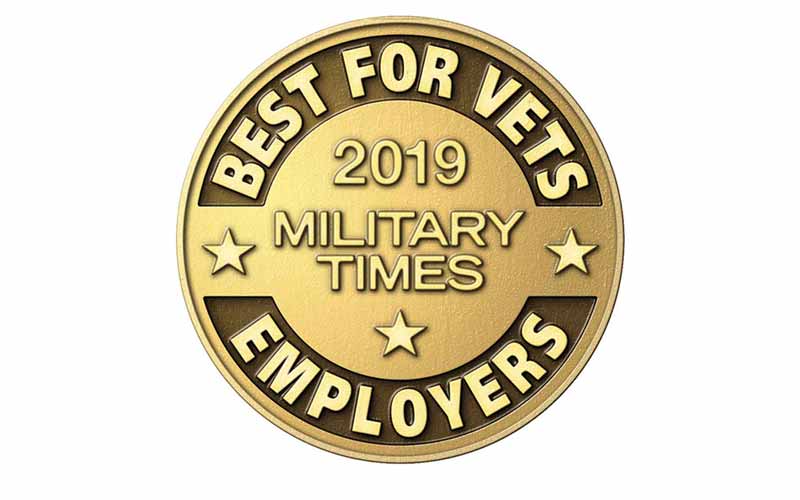 Diversifying Our Workforce Means Greater Excellence and Innovation
Our medical centers and practice sites are a microcosm of the broader population, which is becoming increasingly more diverse. Research studies show that a team of diverse individuals creates more innovative ideas, a higher level of service and a greater competitive advantage. As a result, Penn State Health engages in recruitment strategies to attract employees of diverse backgrounds, such as career recruitment fairs and partnerships with diverse organizations, and works to retain those employees.
Penn State Health was also an early adopter of the "Rooney Rule" for senior leader positions. This protocol, soon policy, ensures diversity at the applicant stage, as required by federal employment regulations, and at the interview level to increase the potential of diverse hires. The implementation of the rule has resulted in successful outcomes: the diversity of our senior leadership team increased from 28% to 36% over a four-year period.
Our goal is to continue to increase the representation of diverse populations that reflect our patients, students and community in our physician ranks, nursing professionals and other care provider populations.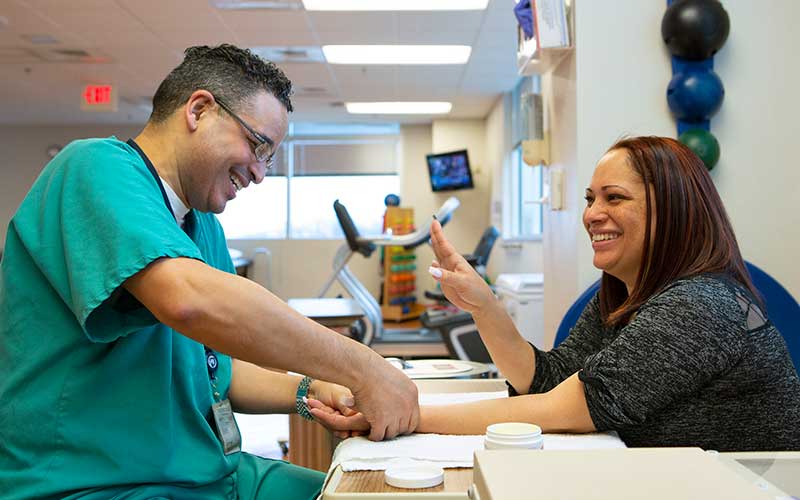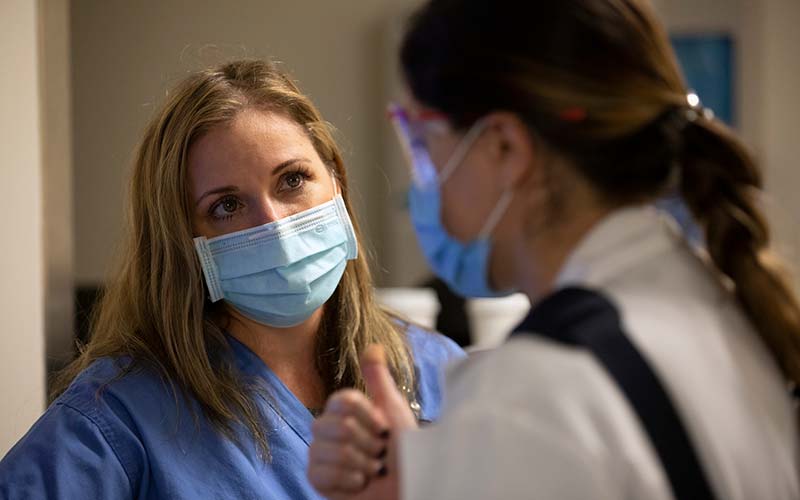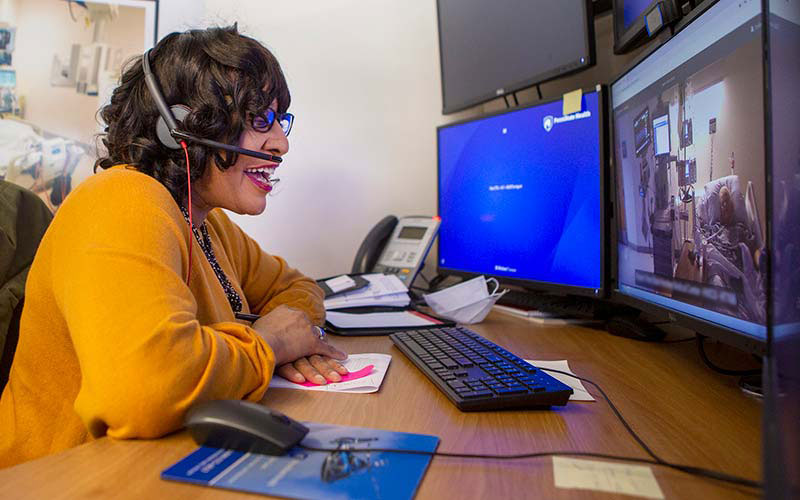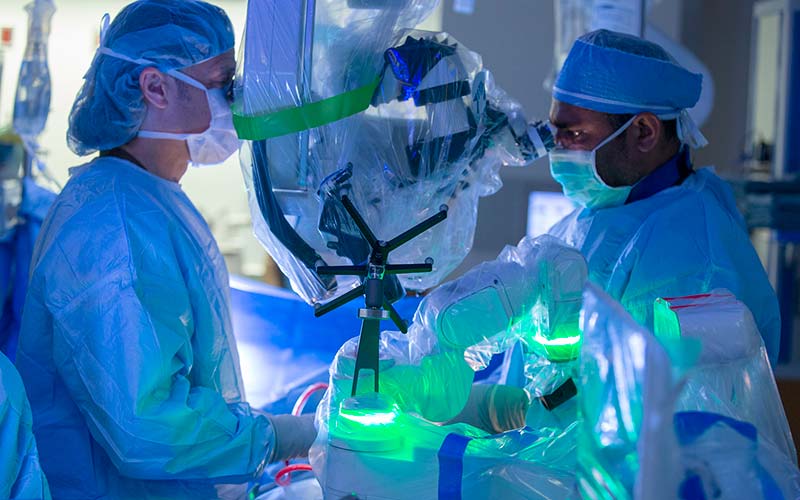 2020 Workforce Demographics
Organization
Female Representation
Racial/Ethnic-Representation Minority
Racial/Ethnic-Representation UiM*
Penn State Health
75.54%
16.46%
11.05%
Penn State Health Milton S. Hershey Medical Center
74.55%
15.32%
8.94%
Penn State Health Community Medical Group
84.93%
24.08%
19.83%
Penn State Health Shared Services
71.96%
13.12%
10.58%
Penn State Health St. Joseph Regional Health Network
80.83%
21.97%
19.57%
Penn State Health St. Joseph Medical Group
46.97%
28.36%
11.94%
*Underrepresented in Medicine
Affinity Groups
We also are creating a work environment that supports the full engagement of individuals through our diverse employee affinity groups. These groups, located at each of our regions, provide an opportunity for employees of similar backgrounds to come together and develop recommendations for how Penn State Health can create more inclusive and supportive environments. The groups are based on similarity of interests or life experiences. Employees who have disabilities, identify as LGBTQ+, have served in the military, or are from racial/ethnic backgrounds are encouraged to become part of an affinity group. There are also groups for women in medicine and science, those who are Gen Y and Z and those of different religions. 
Employee Affinity Groups are an integral component of Penn State Health's commitment to creating a respectful and inclusive workforce, providing culturally responsive care for our patients, education to our students and making discoveries that create a greater well-being for all populations, regardless of background. Employees are the backbone of Penn State Health and it's important to capitalize on the exceptional resources they can provide. As the Penn State Health system grows, we are planning to expand these affinity groups to multiple locations.
Employees interested in learning more about the following affinity groups may contact diversity@pennstatehealth.psu.edu.
Disability Affinity Resource and Network Group
Mission Statement
The mission of the Disability Affinity Resource and Network Group is to provide advocacy and informational resources to develop a more welcoming and inclusive environment for patients, students and faculty/staff with disabilities, and for those who are caregivers and advocates of persons with disabilities. We also provide recommendations for advancing Penn State Health/Penn State College of Medicine's commitment to increase the representation of faculty/staff with disabilities in our workforce.
Interests and Initiatives
Self-identification campaign
Spread the Word to End the Word initiative
Collaboration with student disability advocacy group
Accommodation advocacy and implementation for Penn State College of Medicine and Penn State Health
Group on Women in Medicine and Science (GWIMS)
Group on Women in Medicine and Science (GWIMS) is a recognized entity of the Association of American Medical Colleges and advances the full and successful participation and inclusion of women within academic medicine by addressing the following:
Gender equity
Recruitment and retention
Awards and recognition
Career advancement
Interests and Initiatives
GWIMS provides an opportunity for its members to:
Participate in the advancement of women in academic medicine in a national forum
Expand their professional networks
Access new potential opportunities for mentorship
Learn new best practices from other organizations that advance women's successful participation in academic medicine
Interfaith Affinity Resource and Network Group
Mission Statement
The Interfaith Affinity Resource Network Group aims to connect individuals from diverse spiritual beliefs and backgrounds to foster a respectful and inclusive environment for all. In addition, IARNG strives to promote religious awareness and respect throughout the organization through educational events and community outreach. The group does not participate in proselytizing, promotion or denigration of any religion. In addition, it does not denigrate other aspects of diversity, such as sexual orientation or gender identity. Its membership is open to all employees of all backgrounds, including those who identify as having nonreligious beliefs.
Interests and Initiatives
Addressing issues and concerns of underrepresented faiths and religions in the Penn State Health and Penn State College of Medicine community
Increasing awareness around religious issues, such as misunderstandings, myths and accommodation relating to religious expression
LGBTQ and Allies Affinity Resource and Network Group
Mission Statement
The LGBTQ and Allies Affinity Resource and Network Group at Penn State Health partners with the Office of Diversity, Equity and Inclusion to assist in providing education, information, support and advocacy services to our campus community. 
We work to create and maintain a safe, inclusive and equitable environment for LGBTQ+ students, staff, faculty, postdoctoral scholars, residents, fellows, alumni and patients. This group aims to sustain visibility and a sense of community throughout Penn State Health. We are committed to building workplace equity, promoting student and staff leadership, and providing high-quality, culturally responsive care to our patients.
Our Values
We recognize that a person's sexual orientation, gender identity and gender expression intersect with their race, ethnicity, culture, age, ability status, class, faith or spiritual tradition, military background, and other social characteristics. We are committed to promoting equality and respect for all people.
Interest and Initiatives
Building awareness, development and support of Penn State Health's Gender Health Clinic
Human Rights Campaign (HRC) – Healthcare Equality Index: assisting in the resubmission of this application with the goal of increasing the Milton S. Hershey Medical Center's score
Safer Places program or current LGBTQ+ awareness educational programming
Transgender Awareness staff training, in conjunction with the LGBT Center of Central PA 
Self-Identification Campaign ― asking employees to voluntarily disclose any disabilities they may have
LGBTQ+ health and general education for staff and our community 
Expansion and Education of Cerner electronic health record information, considering LGBTQ+ patient information
Coordination with outside LGBTQ+ affinity groups for better collaboration
Military and Veterans Affinity Resource and Network Group
Mission Statement
Penn State Health's Capital Region-Dauphin Military and Veterans Affinity Resource and Networks Group (MVRNG) is dedicated to creating a military/veteran-friendly campus by recognizing, supporting and advocating the rights and needs of our military and veteran employees, students and patients. MVRNG will represent, communicate and organize events for the purpose of enhancing the professional and personal advancement of employees with direct and indirect military affiliations within Penn State Health, Penn State College of Medicine and the community.
Interests and Initiatives
V2V – Veterans to Veterans patient visitation program
Veterans' and Memorial Day activities
Green Light a Vet
Networking events with military veteran groups from The Hershey Co. and Hershey Entertainment & Resorts
Multicultural Affinity Resource and Network Group
Mission Statement
The Multicultural Affinity Resource Network Group exists to promote cultural awareness and knowledge, networking opportunities and professional development within Penn State Health Milton S. Hershey Medical Center and Penn State College of Medicine. We aspire to increase diversity at all levels by building a stronger presence in the surrounding community and participating in recruitment, retention, development and career-advancement efforts for employees of diverse and underrepresented backgrounds. Membership is open to all faculty and staff who would like to participate in this mission and is not mutually exclusive to faculty and staff of color, national origin or underrepresented status.
Interests and Initiatives
Community service and action
Collaboration with diverse student groups
Sponsoring efforts to include all voices into the discussion of diversity and inclusion at Penn State Health and Penn State College of Medicine
Next Gen Affinity Resource and Network Group
Mission Statement
Penn State Health's Capital Region Next Generation Affinity Resource and  Network Group is committed to empowering the next generation of leaders at Penn State Health and Penn State College of Medicine. Through networking, mentoring and community outreach, the goal is to empower diverse and career-driven professionals to reach their goals. 
Interests and Initiatives
Community service and action
Collaboration with diverse student groups
Sponsoring efforts to include all voices into the discussion of diversity and inclusion at Penn State Health and Penn State College of Medicine